SCIENTIFIC ADVISOR
---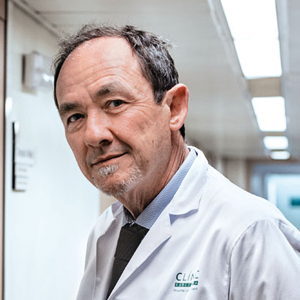 He is an ANECA Professor of Neurology at the University of Barcelona, Spain, and Director of the Comprehensive Stroke Center, at the Hospital Clinic of Barcelona. He obtained his Medicine degree at the University of Valladolid (Spain), and the title of Neurology at the Hospital Clínico de San Carlos of Madrid. He is a Stroke Clinical Fellow of the Neurological Institute at the Columbia Presbyterian Medical Center in New York, USA.  
He has co-authored more than 200 original research articles as a First or Senior author in high impact journals and served on the Editorial Board of the journals Stroke, Cerebrovascular Diseases, Journal of Neurology, Neurología, and PlosOne.
Fellow of the European Stroke Organization (FESO), Member of its Board of Directors and its former Vice-President. He is Corresponding Member of the American Neurological Association, and Member of the International Advisory Board of the Center for Stroke Research in Berlin. Local Chairman of the II ESO Conference, and Invited Speaker or Chairman at numerous International Scientific Meetings.
His major areas of research are the immunological response to acute stroke and the identification of new neuroprotective therapies. He is pioneer in the identification and development of uric acid as a potential new therapy in acute stroke, and Principal Investigator in a number of clinical trials including RAPID, ESPIAS and URICOICTUS. The Stroke Functional Unit under his direction has received during the last 5 years the Top-20 IASIST Spanish National Award for Excellence in Medical Care.