STRATEGIC ADVISOR
---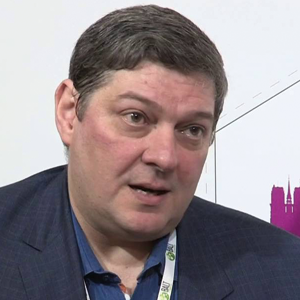 Professor and Chair of the Neurology Department at the Cooper University HealthCare and Medical Director of the Cooper Neurological Institute. He is an expert in interventional and non-interventional treatments of the entire spectrum of cerebrovascular disorders, including ischemic and hemorrhagic stroke.
He serves as principal investigator for the REVASCAT study, a randomized trial in Spain of endovascular therapy versus medical therapy for stroke due to large artery occlusion within 8 hours, as well as principal investigator for DAWN, a multicenter, international, randomized trial of endovascular therapy versus medical therapy in the beyond 6-24 hour time window. He has served or currently serves as a member of the executive/steering committee for several multicenter national and international trials and serves as the site principal investigator/co-investigator for several local or multi-center clinical trials. He has published over 200 articles in peer-reviewed journals or book chapters and was invited lecturer at multiple international meetings.
Dr. Jovin is the immediate past President of the Society of Vascular and Interventional Neurology and serves on several other committees or boards of national and international societies (American Academy of Neurology, American Society of Neuroimaging,) editorial boards of medical journals within his area of expertise (Stroke, Journal of Neuroimaging, Interventional Neurology) and Scientific Advisory Boards (Covidien Vascular, Silk Road, Anaconda, Route 92, Blockade Medical). Dr Jovin's clinical and research activities are focused on the care of patients with cerebrovascular disorders.