Chairman and CEO

---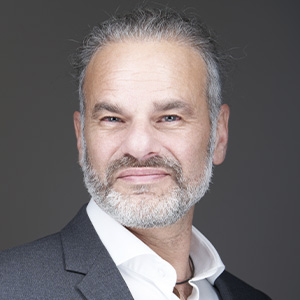 25+ years of experience in biotech/medtech as VC, founder, CEO of startups. Track record of successful dealmaking & exits.
With a remarkable 25-year track record in the biopharmaceutical industry, Emmett-Phil Coriat has held diverse roles, including venture capitalist, CEO/founder, and transaction advisory positions in Canada, the US, Israel, and the UK.
He is the founder of the Biotech practice and the Boston office at AEC Partners, a French consulting boutique. Notably, he co-founded PaRx, which has grown to become the world's largest Nature Px program. His accomplishments include successfully repurposing of endogenous products, such as an asset sale to Eli Lilly in 2015. Emmett is personally committed to addressing the challenges of stroke.